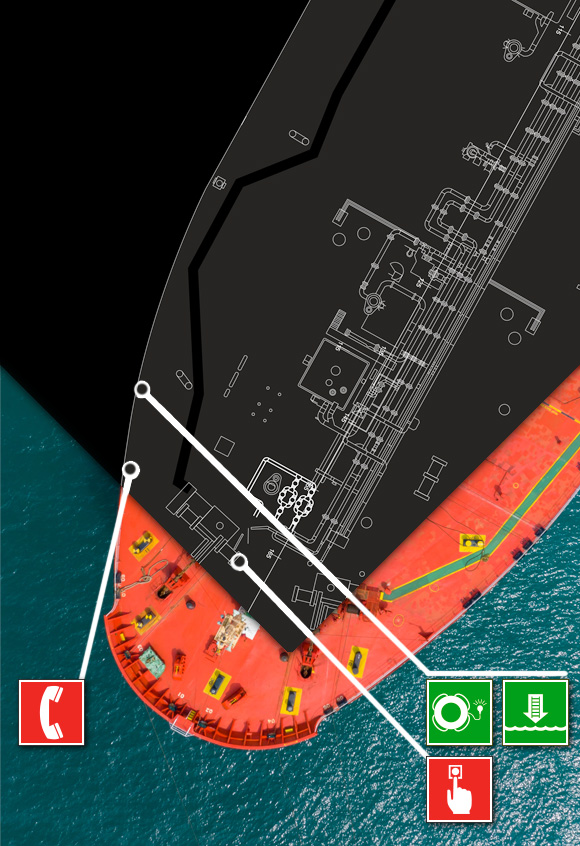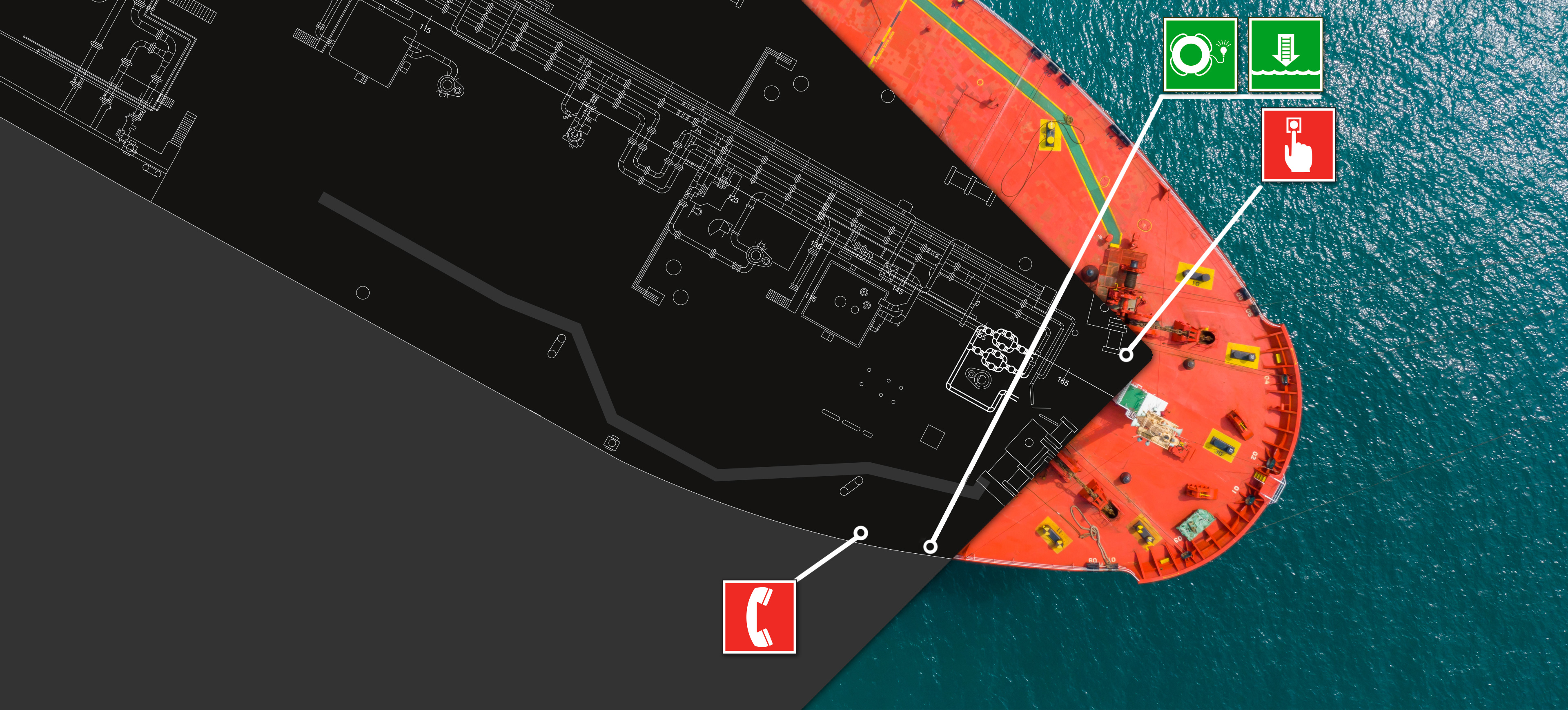 Maritime Safety
Fire Control and Safety Plans, Diagrams, Signs and Posters since 1995.
Understandable information when life matters
planlegging, leveranse & montering

Plans and diagrams
IMO/SOLAS
We deliver Plans and Diagrams that meet regulations and specifications in accordance to IMO/SOLAS and classification companies.

Update or make new
We offer updates on existing plans and make new plans in close cooperation with our customers. Our plans are accurate and easily understood for all individuals throughout the vessel.

Our products:
Fire Control and Safety Plans
Emergency Plans
Restricted Area Plans and ID Cards (ISPS Code)
«All our Plans and Diagrams can be designed to meet your individual needs»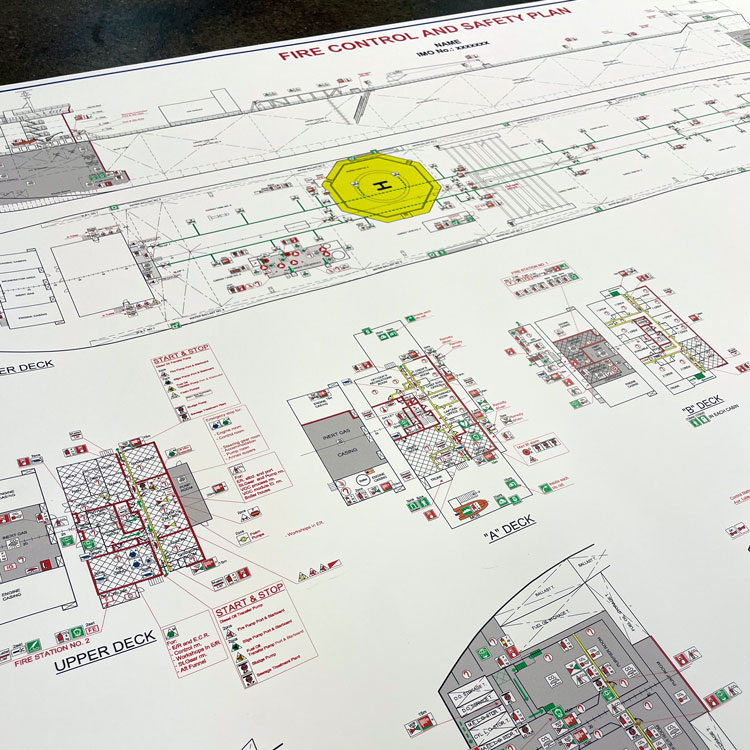 Signs and Posters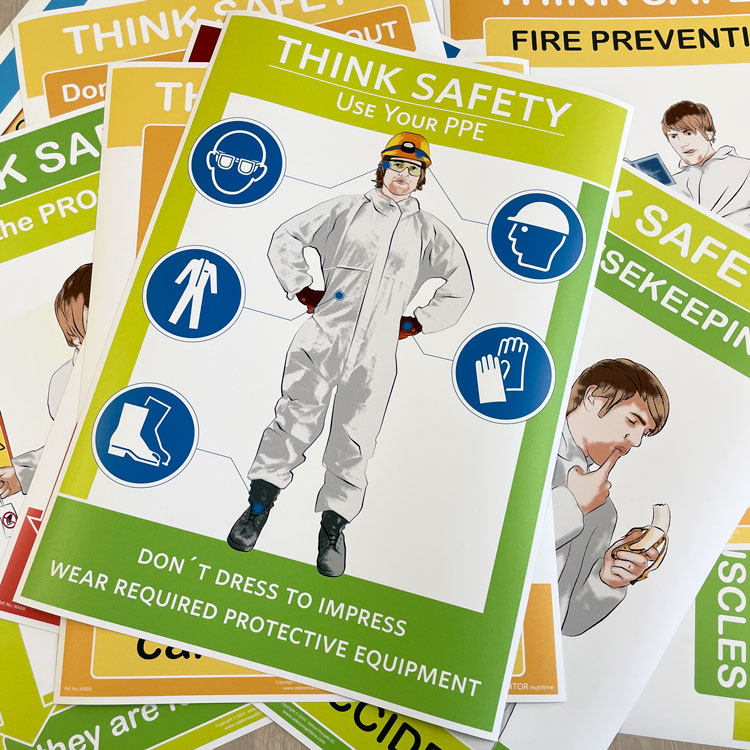 Keeping focus on safety
Our line of Signs and Posters include all types of information regarding maritime safety.
‍
One of our best-selling products is the THINK SAFETY POSTERS. These posters are made to increase awareness of safety onboard. These can be made with the customer's logo and name of the ship, and can be complemented with a case study booklet for use in an awareness workshop onboard.

We produce all signs according to IMO/SOLAS and ISO regulations.
We have a wide range of signage material for both outdoor and indoor use.

Signs and posters
Signs and posters are made in photo luminescent (after glowing) vinyl, with an adhesive or magnetic backside. Vektor Maritime's service includes installation on board, if desired.

«Signs and Posters to facilitate safety onboard»


Consulting Services
Guidance
We have the experience and know-how to guide you through the entire process leading to approval from classification companies.
We offer onboard services for control of existing plans and signs.

Quality and compliance
We ensure the quality of safety plans by identifying missing or misplaced items according to general regulations.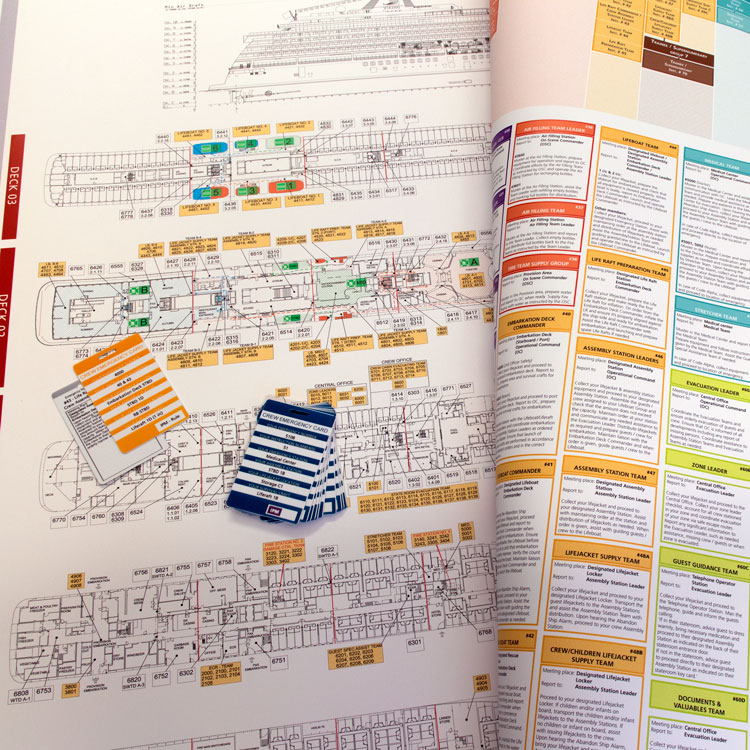 About Vektor Maritime
Experienced
Vektor Maritime is the maritime department and brand name for all maritime products of Vektor Prosjekt AS. We are a Norwegian company with skilled, experienced, and dedicated experts on maritime safety work, printing and design.
‍
Since 1995 we have provided services to over a thousand ships and offshore constructions on behalf of more than 50 shipping companies. Our headquarters is in Gjøvik, Norway where we have the advantage of being in the same working environment as the Norwegian University of Science and Technology (NTNU) and Mustad Business Park.

Ta kontakt!
Clients
Barber Ship Management – Norway
Fred Olsen Cruise Line – Norway
Hoegh Auto Liners – Norway
Kr. G. Jebsen Skipsrederi – Norway
Odfjell ASA – Norway, Singapore
OSG Shipmanagement Ltd – Greece
Rederiet Stenersen - Norway
Sea Trans – NorwayTeekay – Norway
J.J.Ugland Companies – Norway
Wilhelmsen Ship Management – Norway
Right now you are located here